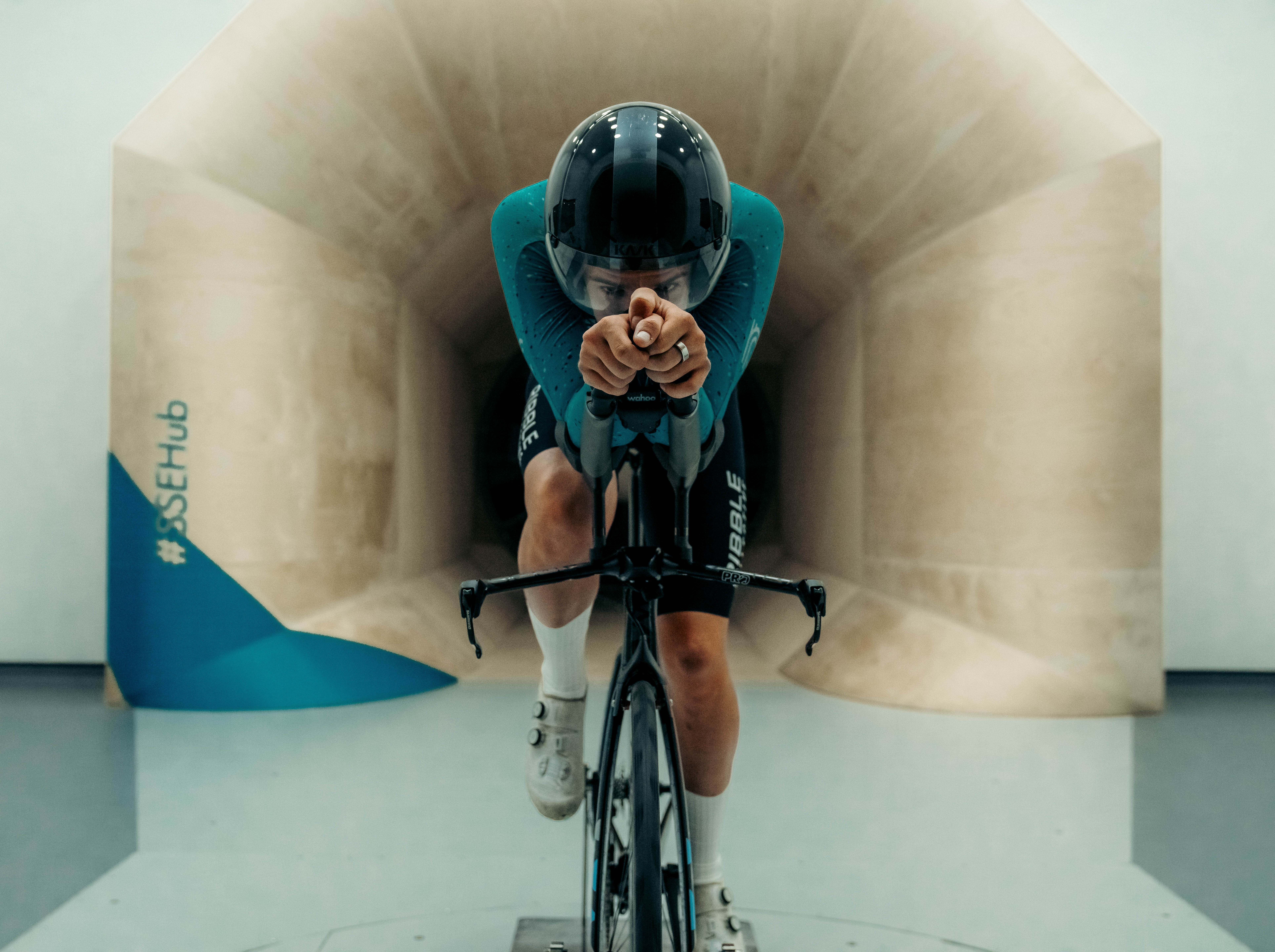 Marginal Gains: Project TT with Joe Laverick
September 28, 2023
Guest Writer: Joe Laverick

Time Trialing. The aim of the game is simple, how fast can you get from A to B?

"Isn't that every bike race?", I hear you cry. In essence, yes, but TT'ing is one dimensional. It's all about speed....

Head to the road and you need bunch race tactics. Gravel and 'cross bring a degree of technical skill, criteriums need a bit of everything and a healthy dose of stupidity to boot. A TT is a simple question of average speed.

I've been time trialling since I started out in the sport. It's the first race I ever competed in and it's the scene I grew up on. To this day I go back to the same course I first pinned a number on, the Fonaby 1 Lap, just outside of Grimsby. Back in July 2014 I completed the nine mile course in 27:52. These days I hold the course record with a time of 17:41.

There's something about time trialling which plays to my heart. Maybe it's because it's taking me back to my junior days and constantly wanting to go faster. Maybe it's because it's the discipline where I've seen the most success, the discipline which gave me my first break. No matter what country, team or discipline I'm racing, I always come back to the TT scene.

My most successful year on the time trial scene came in 2018. I won two major time-trials in Europe, rolling a certain Remco Evenepoel during one to take yellow on the opening stage. Then I came 8th at the Junior World Time Trial Championships. Honestly, did you really think I was going to write about TT'ing without mentioning I once rolled Remco?

That was the final year that I had full say over my TT equipment. Since then, I've been ruled by team equipment and race calendars which didn't put any weight to time trialling. My first year as an under-23 I had the worst ride of my life at National Champs, and since then I never really focussed on it. I'd dabble in TT'ing when I was back in England but a lack of race days in Europe meant it wasn't nearly as important.

Enter 2023, My Privateer Era

For those of you who aren't aware, a privateer rider is effectively a one person team. You find your own partners who align with your targets and then decide your own calendar. There is no team manager mandating what races you do, or what equipment you use. Racing under the banner of the Ribble Collective, for the first time in four years I was able to build my own TT bike.

I was like a kid in a sweet shop, albeit browsing tech instead of sweeties. For better or worse, time trialling is a discipline where you can buy speed. Spend X amount more on those tyres and you'll go Y seconds faster. It sometimes feels like there's no stopping and it's a constant money pit.

But for the ultimate money pit, look no further than aero testing. A rider makes up around 70% of the total drag, so making yourself as "slippery" as possible is important. To a certain degree, you can do this yourself in front of a mirror while sitting on a turbo trainer. Unfortunately, once you get to a certain level it becomes a guessing game. Aerodynamics just don't make sense. A Kask helmet might be super-fast on me, but super-slow on you. At a certain point, if you don't test then it's just guesswork.

Silverstone Sports Engineering Hub

There are a few ways of aero testing, the main two being windtunnel or velodrome testing. They both have pros and cons but the idea is you can make educated decisions based on data. It's expensive, very expensive. I figured the cost per minute I was in the tunnel to be £7.20. That's right, £7.20 per minute!

We tested everything, proving the "if you don't test then it's just a guess" mantra. For instance, the new Kask visor was four watts faster on me, but two watts slower on my friend who was testing in the same session. Everything that was fast on me seemed to be slow on him but to the naked eye we looked exactly the same.

For reference: 10w saved ≈ 0.1s/km at 40kph

In total I found in the region of 20-30w in the windtunnel session. When you consider the time it would take me to add that to my power output, it's quite a significant saving.

The Lap of London.

You know when something starts as a joke but then becomes a reality? That's this thing for me. During a call a few months back, we were debating what to do to end my season. I wanted a challenge of sorts, so I jokingly quipped "I'll just ride a lap of the M25". The M25 is the ring road that encircles London, it's highly illegal to ride a bike on it.

The next thing I know, there's a Komoot file sent over to me with a 276km, or a 171.5 mile loop of the outer M25. "Why not try this?", the message read.

So here we are. On October 3rd, I'm going to be completing a 276km Lap of London on my TT bike. Starting at Parcours Wheels HQ just on the edge of Guildford, and completing a perfect loop of the outer M25.

What's a TT without a time goal? Lap of London in 7 hours? Is it possible? Some basic maths shows that I'd have to average 39.43kph, or 24.5mph to do that. It's a lofty target, but why not…

There's a few logistical issues, namely the Dartford Crossing. It's illegal to ride over the bridge or through the tunnel. So I'll be hopping in the support car for those 3km. Bar that, it's just me and a very fast TT bike.

Time Trialists will obsess over the tiniest details to find a watt here and a watt there, which ultimately leads to shaving seconds off their total time.

2023 didn't see as many race days on the TT bike as I'd have liked. The Lap of London is my way of saving that. As for 2024? National 10, National 25 and the National 12-Hour Championships are all big targets. Watch this space.....

---

Ribble has extended its support of the cyclocross development team formerly known as Garden Shed into 2024. Read our blog to find out who will ride for Ribble Verge in 2023/24 and what bikes they will race.

---

In 2033, four Ribble Colelctive riders took flight - bound for rural US. Their destination? Unbound Gravel - the original, biggest and best gravel event on planet earth. Check out our blog to see what chaos erupted amidst the peanut butter mud of kansas.