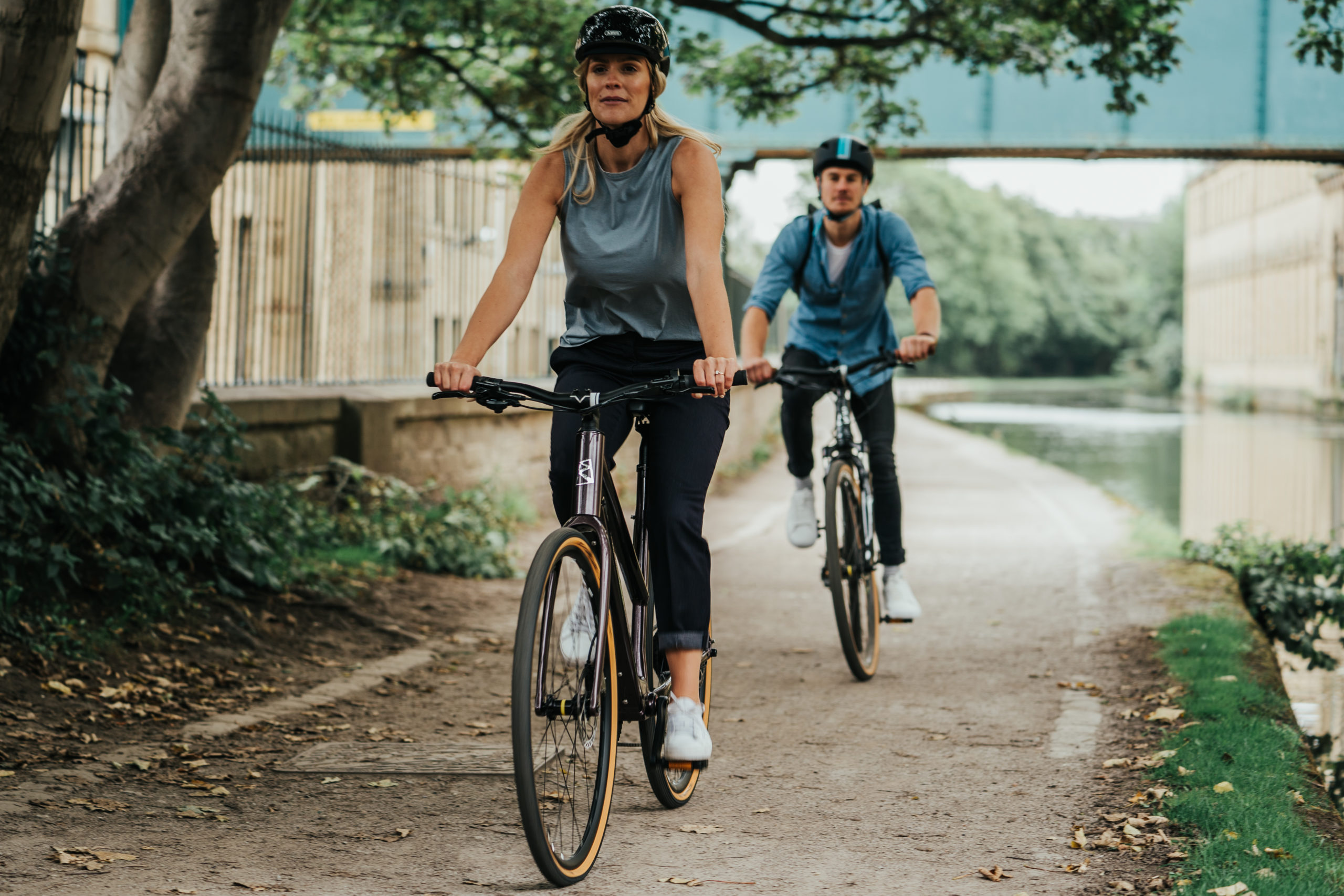 Our range of super-stealthy, pedal-assisted electric bikes is built to last and comes equipped with the MAHLE SmartBike Systems X35+ drive system. The X35's battery doesn't just function as the brains of the whole operation, it's also the beating heart too. And in very much the same way as the human heart, it needs a little TLC to continue functioning efficiently over the course of its lifespan. To this end, we outline our top tips for caring for your electric bike.
Caring for your electric bike
To truly maximise the potential of your e-bike, it's absolutely essential that you take all the necessary steps to preserve battery health. Doing so will ensure that it continues to operate at peak efficiency for the entirety of its lifespan.
The Battery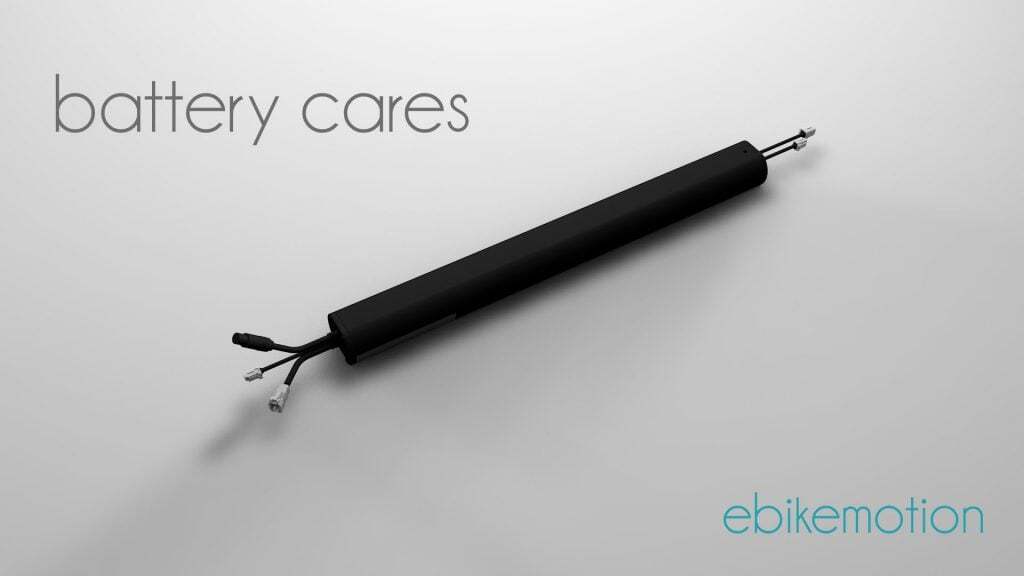 The beating heart of an e-bike is the battery, in this case, a Panasonic power cell. Photo Credit: MAHLE ebikemotion.
All of our e-bike models are equipped with the X35+ system, which features at its core a Panasonic 36V / 250Wh, 18650GA - 10S / 2P Lithium-Ion battery. The battery functions as the brains of the operation and can reach up to 500 charging cycles whilst retaining up to 90% of its total capacity. If it is appropriately maintained, that is.
What constitutes a charge cycle?
One full charge cycle consists of the battery being charged to 100% when fully depleted. Charging from 80 to 100% on five occasions or 25% to 100% three times also constitutes a full charge cycle. Obviously, in practice, you may wish to top up the battery before or after every ride.
However, it should be noted that you should only ever charge it to 100% just before you intend to head out on a ride. Li-ion batteries do not like having to hold a full charge for any significant length of time.
Engine Mapping
The X35+ system provides three levels of smooth power assistance. Upon the bike's arrival, you should be aware that each of the three assistance levels is preset to 100%. To maximise battery efficiency, we recommend that you fine-tune the maximum amount of assistance that each level offers, as per your personal preference.
To do this, you simply need to download the MAHLE SmartBike Systems companion app via the Apple Store or Android Play. It is then possible to adjust the amount of assistance that each level offers based on a percentage of the total output of the system (250W). Details of how to do this can be found here. If you need further assistance with this, please contact a Ribble Instore Expert who will be more than happy to guide you through this process.
Temperature
As with any Li-Ion battery, it's vital to charge, discharge, and store the bike within a specified temperature range. This will help maintain the battery's ability to hold a full charge. It is seldom something we think about, but even leaving your e-bike in the back of a car on a hot summer's day should be avoided at all costs. Doing so undoubtedly exceeds the temperature ranges quoted below and will have a detrimental effect on its long-term performance.
The battery cell manufacturer's optimal temperature range for the battery is:
When charging: 10°C to 40°C.
Discharging (In use): -15°C to 50°C.
When the bike is stored: 0°C to 40°C.
The figures quoted above are provided by the battery cell manufacturer. If the battery is subjected to temperatures outside of those quoted, it may accelerate degradation. This will, in turn, affect the battery's capacity to retain a full charge over the course of its lifespan.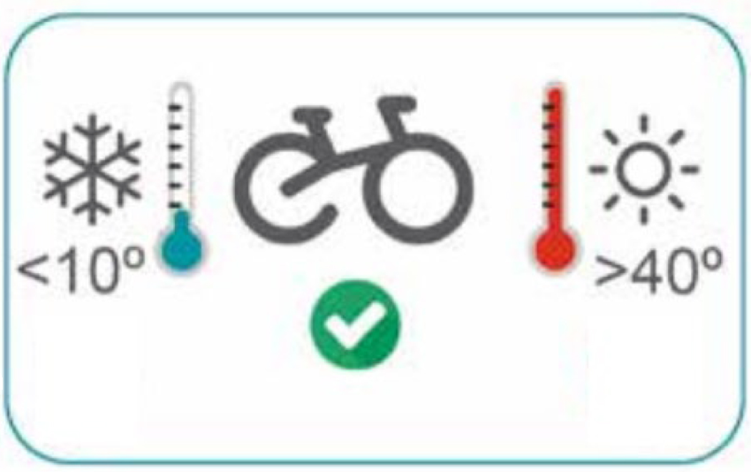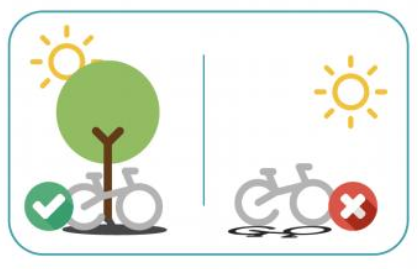 Storing the bike
If you are storing the bike for a few months (over winter, for instance), it is again important to ensure that the battery is maintained correctly throughout this period. It's essential that you check the battery level at monthly intervals.
If possible, store the bike in a dry place where temperatures do not drop below 0°c. Anything below this is bad for battery chemistry.
If the level drops to 20% or below, give it a booster charge of approximately 40% to 70%.
Charge the bike to near full capacity at least every 2 months. (Not full capacity, as doing so will stress the battery cells).
Avoid letting the charge drop below 10% on a regular basis.
Avoid immersion in water
The electrical components of the X35+ smart system are IP54-rated. This means that they are protected from water spray from any direction. But not against full immersion or when subjected to pressurised water such as that from a hose or jet washer.
Therefore, great care should be taken to avoid heavily flooded roads and fording streams. Or any other activity where you feel the critical components may become fully immersed.
Similarly, when transporting the bike on the outside of any vehicle, a waterproof cover should always be used. Thus ensuring the adequate protection of the electrical components from water damage during transportation.
As with any bike, electric or otherwise, it's best practice to thoroughly clean and dry the bike after any wet weather ride.
Charging the Battery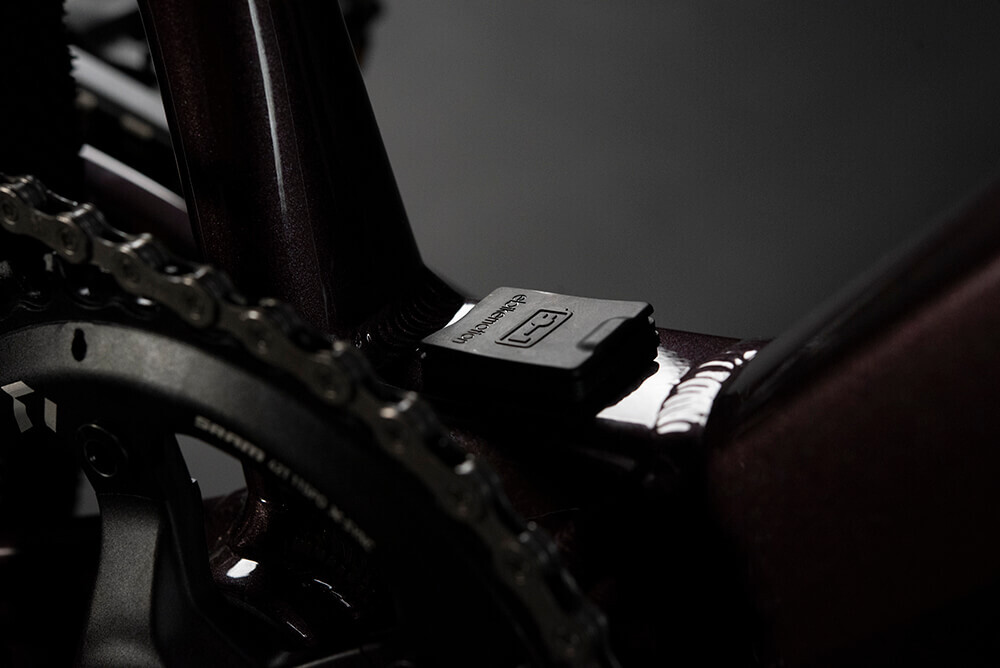 All of our electric models have a charge port situated just above the bottom bracket for convenient access.
The e-bike battery is akin to a mobile phone battery and should be cared for in exactly the same way.
Avoid leaving the bike plugged into the charger once it has reached full capacity. Leaving it on charge for more than 5 hours will accelerate the degradation of the battery and affect its ability to hold a full charge.
Only use the genuine MAHLE charger supplied with the bike.
Always maintain a charge of between 20% and 80%.
Make sure the charging port cover is secured correctly to prevent water and dust ingress.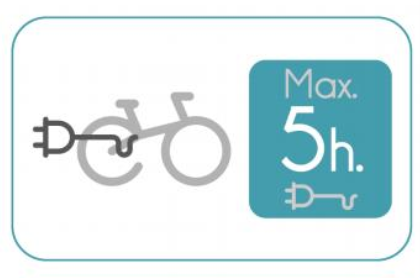 Top charging tips
If you have a big ride planned and need a full charge to complete it, by all means, charge it up to 100%. However, try and do this as close to the ride as possible; doing so helps to reduce the stress of the battery being sat at full capacity for extended periods.
If you wish to charge it straight after a ride or the night before, try to charge it to 70-80%. Most batteries will reach this in 1 to 2 hours. Then top it up to max capacity just before you set off on the ride. There are plenty of smart plugs on the market that include a built-in timer and even let you turn them off remotely.
Try to avoid charging the battery when it's too hot or cold. If you have just finished a ride, leave it half an hour or so to reach room temperature before plugging the charger in. This gives the battery time to cool down from the ride. If you have left it in a cold garage or shed, try and bring it up to room temperature before charging.
Summary
Charge the battery to 80 - 90% where possible to maximise battery life.
Time spent at really high or cold temperatures = BAD.
Don't charge in really hot or cold temperatures.
Try and store the bike at room temperature where possible.
If you venture out when the weather is inclement, try to avoid heavily flooded roads and streams.
Most importantly of all, we hope you continue to enjoy your e-bike and that it allows you to enjoy many an adventure and make some incredible memories. We would love to see images of you and your bike out on your adventures. Share them through our social channels using #myribble.
The Hybrid AL e Step Through offers all the benefits of an e-bike with the bonus of a simple step-on/off design.
---
Ribble has featured heavily in road.cc's Bike of the Year awards. Find out which bikes were nominated and which came away with the top award here.
---
What exactly is an electric bike, and what are the benefits? We reveal all here.
---