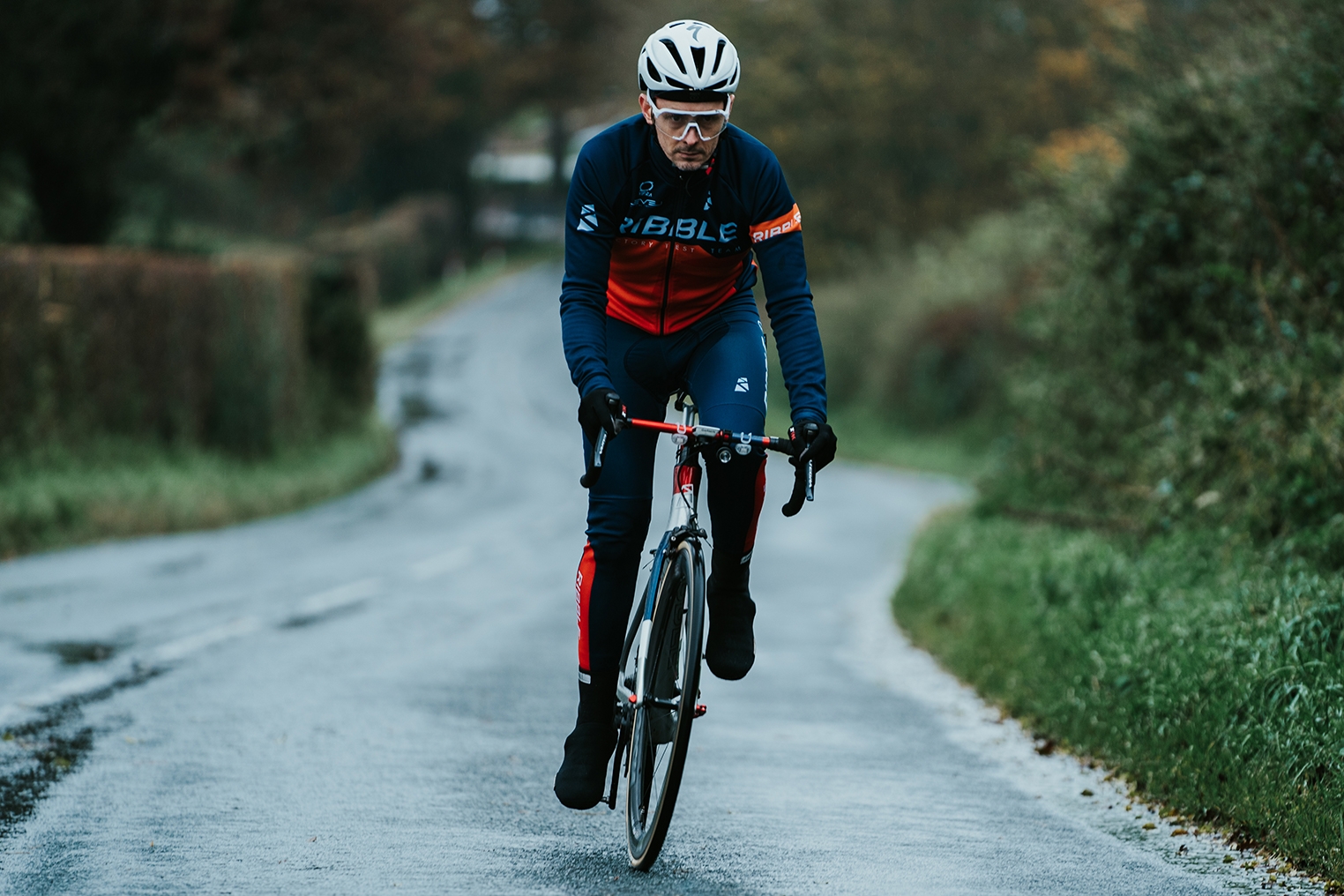 Motivation

Ribble's head of design and former World Tour pro, Jamie Burrow, shares his hacks on how to get the most out of your winter riding.

Although the long, dark, and cold winter days can seem a little daunting, finding the motivation to brave the cold is the biggest challenge facing any cyclist. But it can also be the key to achieving your cycling goals when the new season rolls around. Whether a full blooded road racer or a recreational cyclist, the foundations to your training and eventual fitness are built during the winter months. The current trend is to keep your winter miles wrapped up in the warm confines of your own home. Interactive training apps such as Zwift provide an alternative method for keeping fit during the winter months. However, I personally prefer to be outside on my winter bike, using the cold and dark to boost my motivation. Just remember when starting out in such conditions, things can only get better. You will quickly notice your fitness increasing in direct correlation to the longer, brighter days. Thereby tempting you to ride that bit faster and venture farther every time out.

Staying dry

It goes without saying that staying dry means you're more comfortable. One of the drawbacks of racing at the highest level is I found myself getting sick more easily. Though fitter, we athletes find ourselves more prone to contracting silly illnesses as a lowered immune system struggles to combat them. I would always recommend packing a rain jacket in your back pocket even if the forecast looks good. Many of us have had the misfortune to experience those rides where you seem to battle your way through all four seasons, with rain, hail and dazzling sunshine all seeming to assault you equally. Thanks to the sheer unpredictability of the UK weather, it's easy to find yourself caught out in a rain shower, even if only for a few minutes. It's not even the initial drenching that's gets you. It's the prolonged periods of being wet and subsequently trying to retain body heat that are the problem. My top tips for success are:

Pack a rain jacket or gillet for every ride.
If your route includes a coffee stop or other mid-ride rest, don a dry jacket instead of sitting around in damp clothes.
Good gloves, hat and overshoes can be literal lifesavers and don't have to cost the earth. Although your core normally retains the heat quite efficently during exercise, your extremities don't receive the same amount of circulation and are at greatest risk from the elements. A chill wind and freezing hands or feet can be one of the worst combinations and will definitely impact your ride in a negative way.

Staying safe

Many of us must fit our winter rides into the daily commute or have to make do with a short blast after work or the school run. Other road traffic is as much of a concern as the darkness itself. Staying safe in these circumstances is essential. Fitting your bike with lights is compulsory, but there's also a whole host of gadgets, gizmos and accessories to help keep you safe in winter.

Reflective clothing: If you're riding in the dark, reflective clothing is a must. Most clothing manufacturers now incorporate some form of night vision technology into their products, with select panels or even entire garments made from fully reflective fabrics that are activated by car head lights. I've been wearing one of these for four years now and wouldn't dream of setting out on my winter commute without it.
Bicycle lights have come a long way since I started riding with the now classic but not so powerful, Ever Ready battery-operated lamps being the only real option. Yes, the ones that used to blink off when you hit a bump due to the batteries being such a poor fit. Today we are faced with an over-abundance of lights, with everything from USB rechargeable to super powerful CREE headlights that seemingly have the potential to burn out your retinas such is the power they pump out. The best lights available are now graded by lumens, with around 200 lumens being an acceptable output for a front light on the road, though some manufacturers offer way in excess of 2000 lumens which is more suited to off road riding.
Reflective handlebar tape. Often an overlooked accessory, but good quality bar tape offers superior hand grip in wet conditions whilst also featuring reflective properties.

Bike maintenance

Winter isn't exactly kind to your bike either. Rain, snow, salty roads and puddle-filled pot holes are just some of the elements your bike faces during the dark season. Regular maintenance and cleaning after particularly wet rides keeps your bike running smoothly and prevents premature component wear.

Regularly check your tyres for cuts and debris. Run a slightly lower tyre pressure than you would typically in the summer for better wet weather grip.
Use 3-1 sprays on moving parts such as gears and chain after wet weather rides. (Ideally wash your bike with clean water after all wet rides and then apply 3-1 spray)
Keep your chain well oiled. This will keep your gears running smoothly especially in wet conditions.
Keep an eye on brake pad consumption as wet gritty roads will wear your brakes down faster than dry conditions.
It's worth while investing in a simple DIY maintenance kit.

---

Rouleur Live offers biek manufcatruers the chance to flex their creative muscles and wow the audience with bespoke creations. Check out our Rouleur Live Roundup blog to discover why Ribble was the talk of the town when it came show-stopping bikes.

---

Contrary to popular belief, electric bikes aren't exclusive to summer. Browse our e-bike blog to reveal the key differences between each model in the Ribble e-bike lineup.